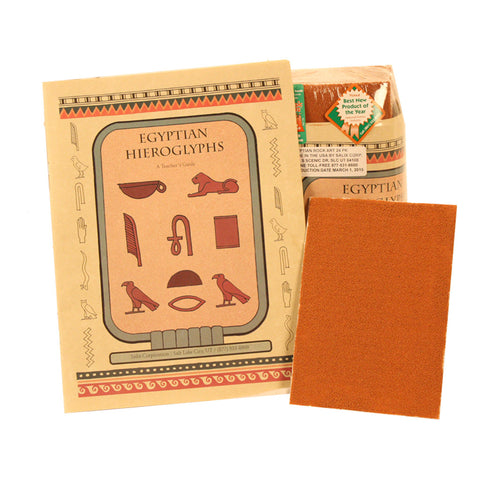 Egyptian Hieroglyphic Rock Art Pack With Guide
Write like an Egyptian with the award winning Egyptian Hieroglyphic Rock Art Pack. Recipient of the 'Best New Product of the Year' award by the National Hobby Industry, each package has a 20-page booklet with educational activities that includes; a guide to stenciling, the Egyptian Hieroglyphic alphabet and symbols, a history of Egypt, and much more. The kit includes 24 boards coated in our Original Jurassic Sand and children safe styluses in order to practice your Hieroglyphic writing.
$10 Shipping on any Jurassic Sands product: everyone knows sand is very heavy, and heavy means it's expensive to ship. In order to save you money, we subsidize the majority of the cost of shipping and only charge you a flat rate price of $10 per box !
---
We Also Recommend